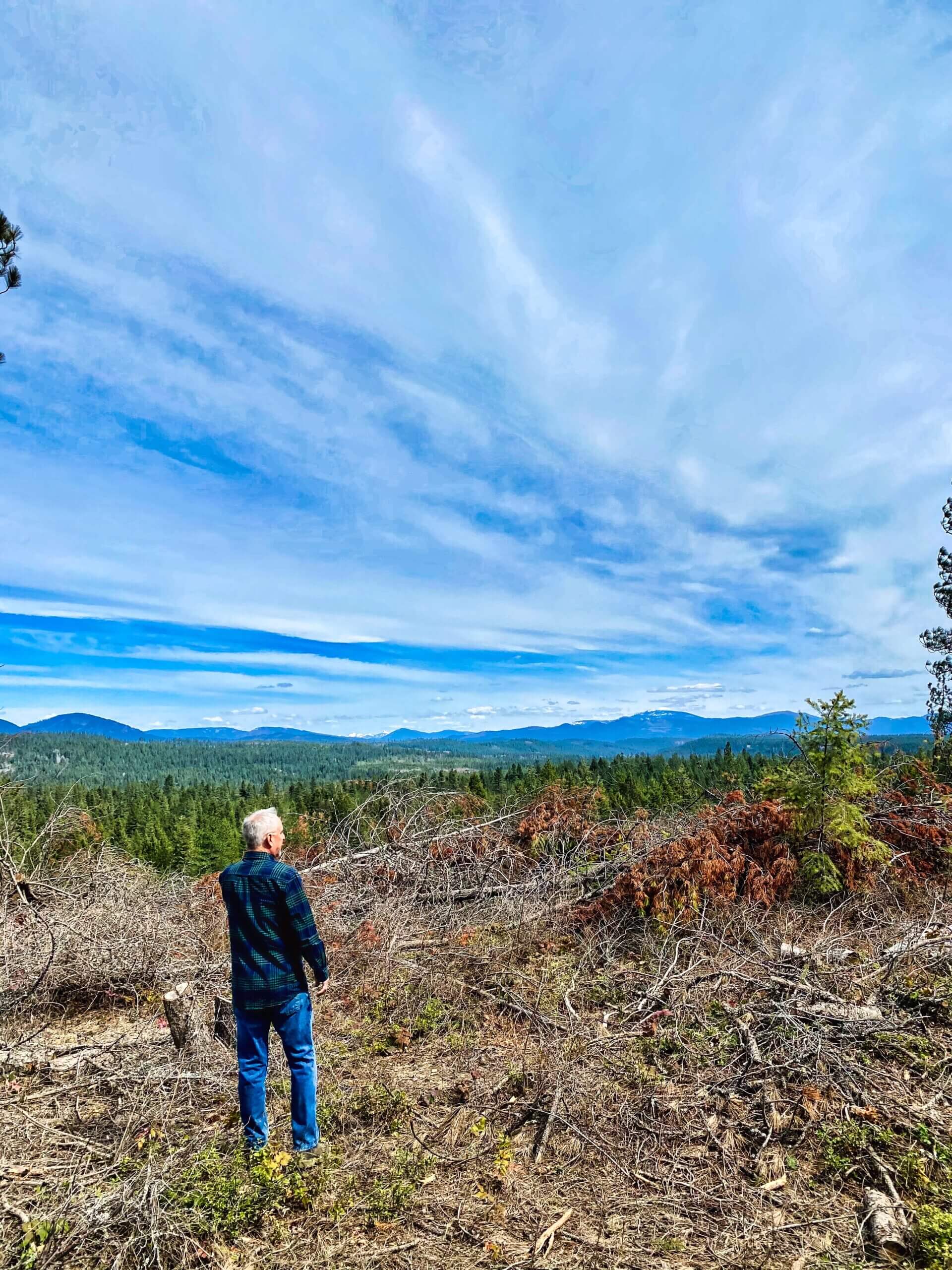 It All Started With A Vision
To give an overview and quick introduction- my wife and I moved our 4 young children to North Idaho from San Diego almost 30 years. We soon realized that we had to choose between living on acreage in the woods and neighborhood living. There wasn't much difference between "privacy" and "isolation". With 4 young children in school, sports, etc. we chose living in town even though we had purchased acreage out of town (Clagstone Ranch wasn't an option then). The vision of Clagstone Ranch started back then and culminated when our children had their own families and wanted to live in the woods near each other. Our first Phase of 28 5-acre parcels was released in April 2020, 3 of our children and their families have parcels, as well as 7 active first responders and their families.
We continue to welcome individuals and families with similar goals and dreams, living out the North Idaho lifestyle of acreage and community combined.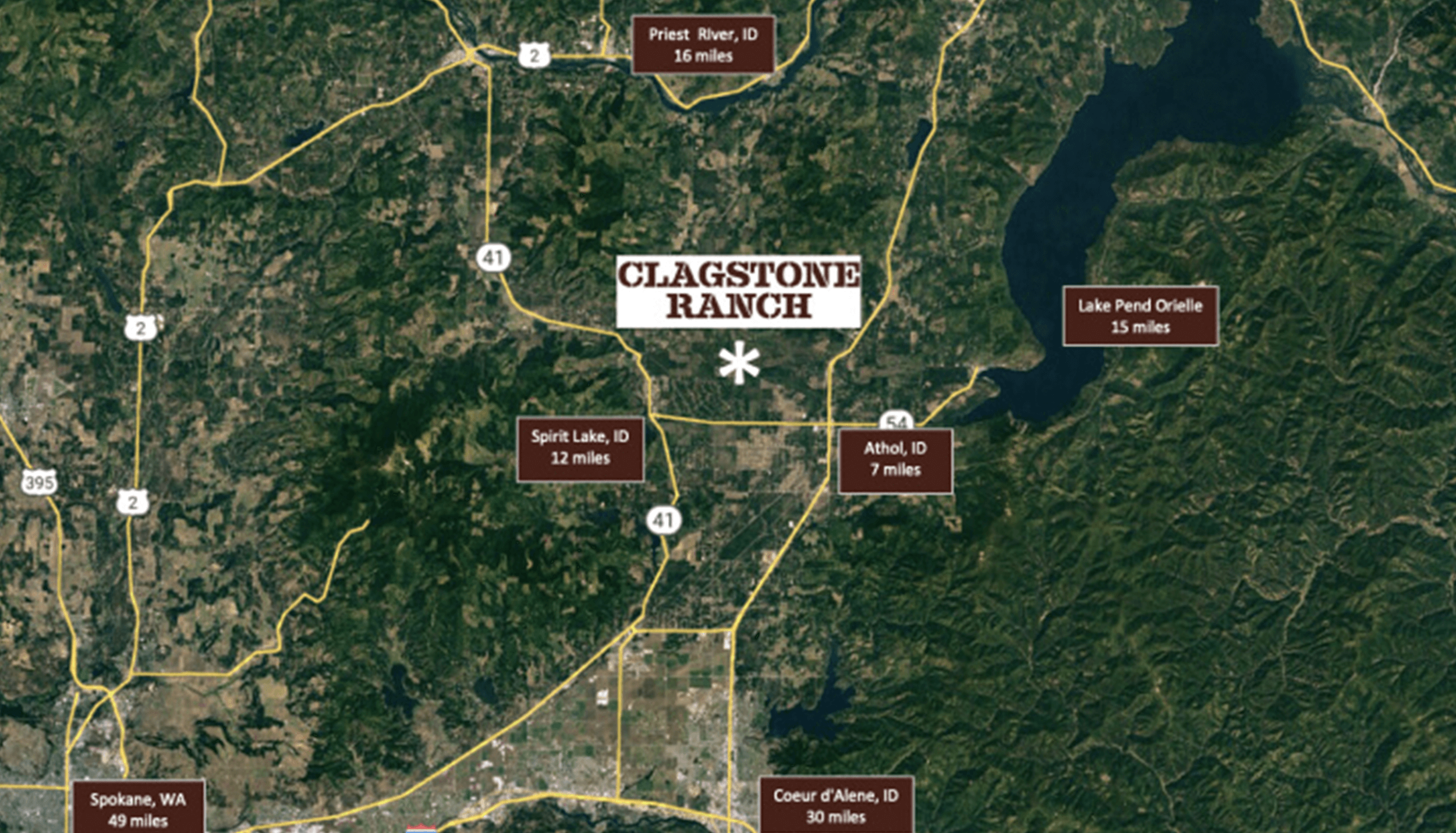 Clagstone Ranch Location Map
Clagstone Ranch is an exclusive gated community located in North Idaho. It is surrounded by breathtaking forest lands and provides homesteads for those looking for a peaceful retreat from the hustle and bustle of everyday life. With its convenient location and beautiful views, Clagstone Ranch is the perfect place to call home. Take a look at this map to get a better understanding of what Clagstone Ranch has to offer!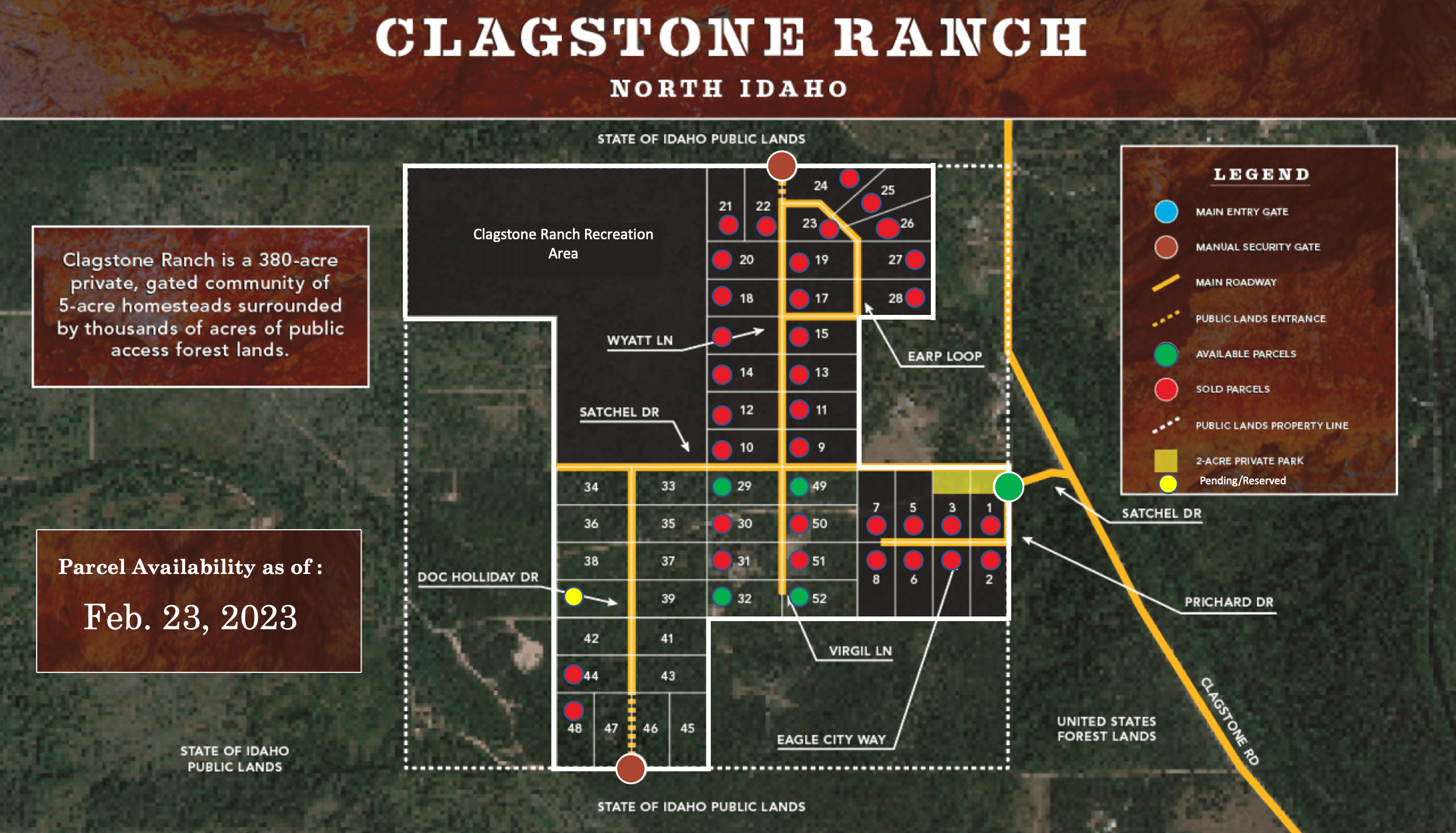 Clagstone Ranch Property Map
This gated community offers 5-acre parcels of beautiful land and is the perfect place to be away from the business of city life. With its breathtaking views and abundant wildlife, Clagstone Ranch provides a tranquil respite for those looking to escape the city and experience nature at its best. This map breaks down the ranch in all its parcels. Let us know if there's anything that piques your interest!
Hunting, hiking, horses, exploring